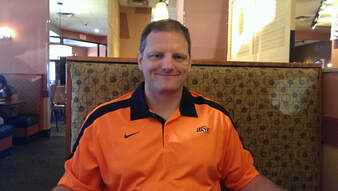 Jeff Lloyd, LPC, MA, MBA
President
Licensed Professional Counselor (LPC)

Mr. Lloyd is a Licensed Professional Counselor who obtained his Masters of Arts (MA) in Counseling at Oral Roberts University. He has also earned a Masters of Business Administration (MBA) at the University of Central Oklahoma in Edmond, Oklahoma. While at UCO he was the primary author of a journal article entitled, "Sexual Harassers: Why Do They Do It" in the journal Central Business Review (2010).

Mr. Lloyd has been licensed as a professional counselor since 1996. He was a part of the professional team at Shadow Mountain Hospital, Tulsa Oklahoma in the Therapeutic Foster Care program. He provided counseling services to foster children and the foster care parents in many parts of rural Oklahoma. Mr. Lloyd has a rich and varied experiences in working with children, adolescents, and adults who are mentally disabled.
He joined the residential/inpatient program at Saint Anthony Hospital in 1999 as a mental health therapist and was an integral part in developing and implementing the ACCENTs level system that is still being used now. Mr. Lloyd served on the developmentally disabled unit at St. Anthony (ACCENTs) for almost 10 years in a variety of capacities. During this time, Mr. Lloyd worked almost exclusively with sex offenders at ACCENTs and on an outpatient basis with Federal sex offenders released on probation. Mr. Lloyd later served in the St. Anthony's admission department and gained experience and perspective facilitating admissions in the ER department.
During this time (2008) he was asked to serve as Program Manager at the Human Restoration program for two years and developed and implemented a new level system for Human Restorations. For the past 3 years, Mr. Lloyd has been working with clients in outpatient settings culminating in opening his own counseling agency. He enjoys helping families and working with children who challenge authority. He promotes the Nurtured Heart Approach in treating children with difficulties in social behaviors as well as adjustment issues at home and at school.
Other clinical interests include clients who suffer from Obsessive Compulsive disorder, perpetrators of sexual harassment and sexual offenses.


---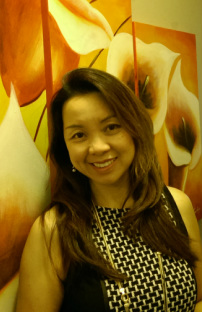 Gloria So-Lloyd, Ph.D., LCSW
Licensed Psychologist
Licensed Clinical Social Worker

Dr. So-Lloyd is a Licensed Health Service Psychologist as well as a Licensed Clinical Social Worker (LCSW) in the state of Oklahoma. Dr. So-Lloyd obtained her Masters in Social Work (MSW) at the University of Oklahoma in Norman. She also received her Doctorate in Counseling Psychology at Oklahoma State University in Stillwater, Oklahoma in 2003. She fulfilled a pre-doctoral clinical psychology internship program at the Oklahoma Health Consortium in Norman, Oklahoma. After completing her dissertation and post-doctoral internship approved by the American Psychological Association, Dr. So-Lloyd met all the requirements to become an Oklahoma State Licensed Health Service Psychologist.
She has provided psychological services for a number of years in a variety of settings such as community mental health centers, residential behavioral hospital, substance abuse treatment program, foster care/adoption agency, university counseling center, domestic violence and abuse center, Hospice, etc. Her hope is to help and strengthen relationships. Her professional interests are to help people with Attention Deficit Hyperactivity Disorder (ADHD), Depression, Anxiety, Panic Attacks (flying), stress, dysfunctional influence from alcoholic family background, recovery from abuse (including physical, emotional and sexual), cultural conflict/adjustment and relationship difficulties (marriage, family, or work). Dr. So-Lloyd devoted her doctoral dissertation on the subject of marriage satisfaction. She has enjoyed partnering with individuals and families to help them build the foundation of marriage relationships. As a certified provider for PCIT (Parent-Child Interaction Therapy), Dr. So-Lloyd assists parents to improve interaction with their children bringing to a more effective parenting relationship. Furthermore, Dr. So-Lloyd is a Certified Clinical Trauma Professional (CCTP) through the completion of the Trauma Competency Conference Training. This includes relationship trauma or circumstantial trauma.

Dr. So-Lloyd also utilizes hypnosis in her practice. She has had numerous successes with clients that have panic attacks and anxiety. Her certification in Advanced Hypnosis was completed in 2008 by The Milton Erickson Institute of Houston. Dr. So-Lloyd has held faculty positions at Oklahoma State University (2010), University of Phoenix (2010) and currently at MACU since 2010 in the Adult School of Psychology and Counseling.

Her professional affiliation includes the American Psychological Association (http://www.apa.org), Division 30 Society of Psychological Hypnosis and the International Association of Trauma Professionals (http://www.traumaprofessional.net). For more information on Dr. So-Lloyd, go to http://www.phdpsychologist.org.


---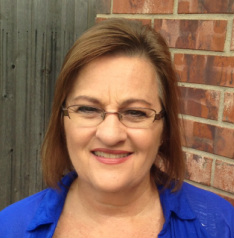 Emily Stubblefield, LPC
Licensed Professional Counselor

Ms. Stubblefield is a Licensed Professional Counselor located in Edmond.

She received her undergraduate degree in Psychology with a minor in Christian counseling from Liberty University and received her Masters degree in Professional Counseling from a Christian worldview at Liberty University in Lynchburg, Virginia.

Emily has developed expertise in several areas including Post Traumatic Stress Disorder/trauma, grief & loss, marriage issues, women's issues, substance abuse, addictions, depression, anxiety, anger issues, parenting issues, spiritual issues, and relational issues. Emily works with clients of various ages, individual, couples, and families, and is passionate about helping families build skills to break multi-generational traumas.

Emily is married with four children. She enjoys spending time with family, friends, writing, and ministering weekly at Grace Living Center.


---
---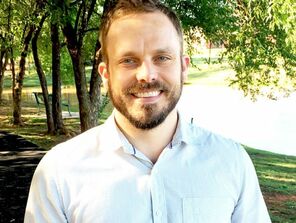 David Short, Psy.D.
Licensed Psychologist

Dr. David Short has been a clinical psychologist since 2012 and has worked in the mental health field since 2006. He received his bachelors in psychology from Oklahoma State University in 2006 and his doctorate in clinical psychology from the California School of Professional Psychology in 2012. As a licensed clinical psychologist he enjoys helping individuals live a more meaningful and authentic life. He utilizes empirically supported interventions such as mindfulness, cognitive-behavioral therapy, and other evidenced based strategies that help support people as they navigate various forms of difficulty in life. Dr. Short practices from a holistic approach which recognizes the mind, body, and spirit as parts of the human experience necessary to foster growth and healing. He provides individual therapy for adults experiencing anxiety, depression, substance use, trauma, and other forms of suffering. ​
​

---
​Kara Anady, Psy.D.
Licensed Psychologist

​Dr. Kara Anady is a licensed clinical psychologist who received her doctorate from the Illinois School of Professional Psychology in 2009. She has experience working with individuals and families within a variety of treatment settings including therapeutic treatment day schools, community mental health centers, and an integrative healthcare outpatient clinic. Dr. Anady works with all ages, but specializes in children, adolescents, and young adults.

​When working with families and children she often focuses on mending relationships and helping parents develop effective strategies. Dr. Anady treats a variety of presenting problems including behavioral disorders, depression, anxiety, OCD, etc. She also concentrates on treating trauma/adverse experiences/PTSD from a physiological/body-based framework. Dr. Anady truly enjoys the work she does in helping clients resolve symptoms and focus on leading lives that are purposeful, meaningful, and satisfying.

---








​
---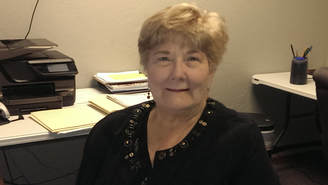 Kathy Bullock
Administrative Assistant

Mrs. Bullock assists in the daily operation of the counseling office. She assists in account management, scheduling appointments, filing for insurance claims to promote a fast and accurate process of the insurance payments. She brings a calm presence to the office. She is friendly, caring, warm and professional. Mrs. Bullock is ready to help.
​

​

---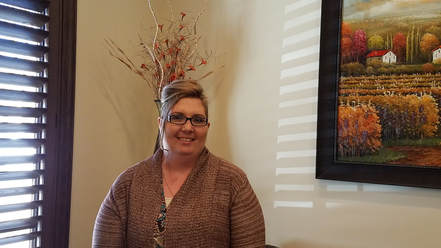 Alesha Gordon
Administrative Assistant

Ms. Gordon helps scheduling appointments, account management and submitting insurance claims in the office. She has experiences in other medical offices. Ms. Gordon adds a warm and welcoming presence in our office.
---